A storage tank stores heat in a hot water buffer, much like a savings account at the bank, which you can then take advantage of just when you need it. It provides an even, comfortable heat for a longer time and plenty of hot water. The tanks are available in different sizes to suit your specific heating requirements.
To select the correct tank volume there is a rule that says: 10-12 liters of accumulator per heated square meters surface. In other words: a house of 150 m2 should have a tank between 1500 and 1800 liters.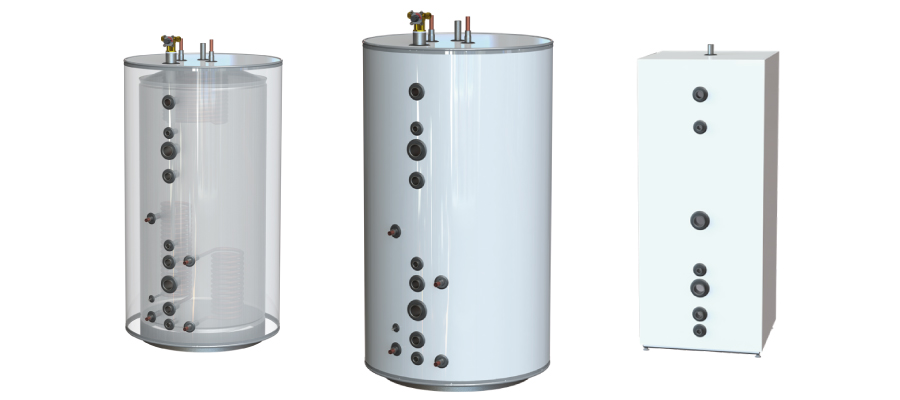 GOTFire TIP
Our common round tank with outer casing of scratch and impact-resistent steel. Insulated with highquality wool, 110 mm at the sides and 145 mm at the top. Available in fixed sizes between 320 - 3000 litres and has several equipment options.
TIP320 Articlenr: 95-TIP320
TIP500 Articlenr: 95-TIP500
TIP750 Articlenr: 95-TIP750
TIP1000 Articlenr: 95-TIP1000
TIP1300 Articlenr: 95-TIP1300
TIP1800 Articlenr: 95-TIP1800
TIP2500 Articlenr: 95-TIP2500
TIP3000 Articlenr: 95-TIP3000
GOTFire TIV
Our common rectangular tank designed for doorways. Insulated with high-quality wool, 60 mm at the sides and 95 mm at the top. Volume size of 500 litres and has several equipment options.
TIV500 Articlenr: 95-TIV500
GOTFire T
A round un-insulated tank, suiteable for confined spaces. Adjusted as desired. Available in fixed sizes between 320 - 5000 litres.
T320 Articlenr: 95-T320
T500 Articlenr: 95-T500
T750 Articlenr: 95-T750
T1000 Articlenr: 95-T1000
T1300 Articlenr: 95-T1300
T1800 Articlenr: 95-T1800
T2500 Articlenr: 95-T2500
T3000 Articlenr: 95-T3000
T5000 Articlenr: 95-T5000
GOTFire TRI
A rectangular tank for large volumes, suitable for small spaces. Insulated with 100 mm high quality wool. Manufactured as per demand.
Technical info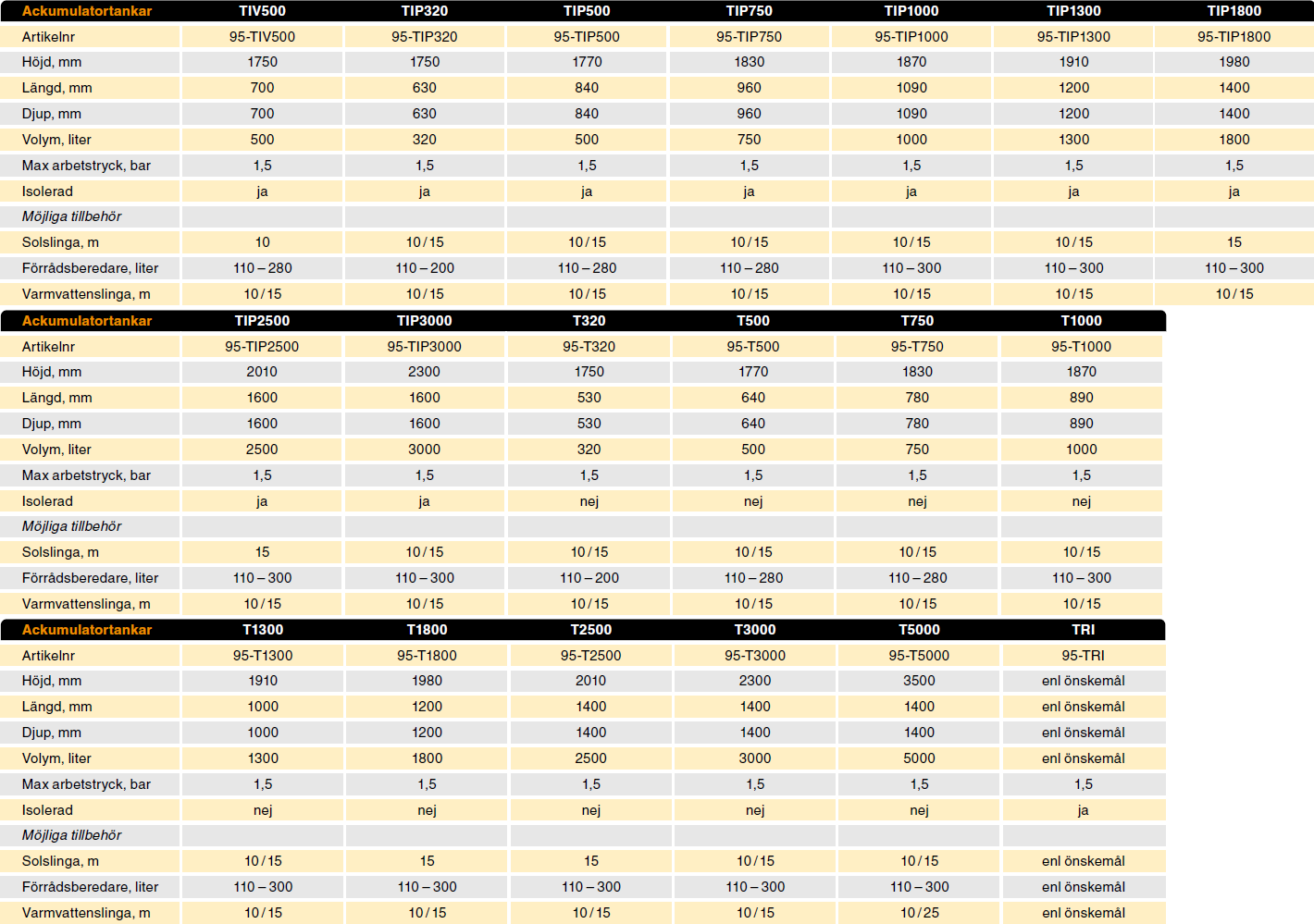 Note! Data of the accumulator tanks is approximate and may vary depending on the buildings' actual insulation value.