KWB Multifire with the wide power range of 20 to 120 kW combined with high fuel flexibility makes the boiler a robust and flexible all-rounder with good fuel economy.




The boiler automatically adjusts burning for different fuels, and burn both wood chips and pellets of varying quality. This makes it suitable for all premesis from single family homes to large industrial premises and small heating plant. The boiler is equipped with the patented technology crawler burner, which is a self-cleaning rotating grate. Allround boiler Multifire constitutes a sustainable and environmentally friendly heating system that save both energy and costs. The boiler is equipped with automatic ash removal and highly efficient turbolators. The boiler is available in a variety of effects in the power range 20-120kW.
https://www.youtube.com/watch?v=Fsbi_-RQvKk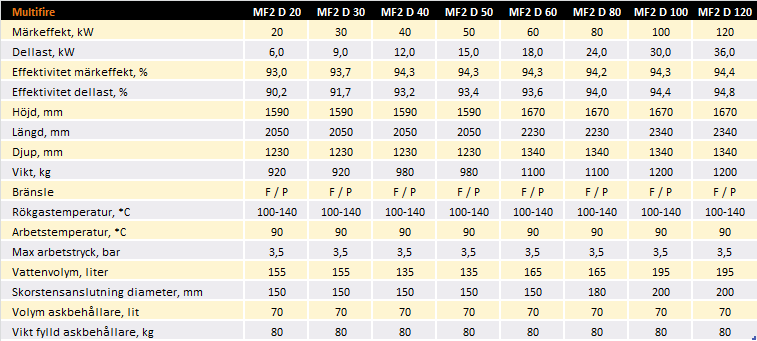 Note! Data on thermal boiler capacity is approximate and may vary depending on the buildings' actual insulation value.